Onboard World Dream Cruise 

🌊
---
8 Reasons to choose #ThePalace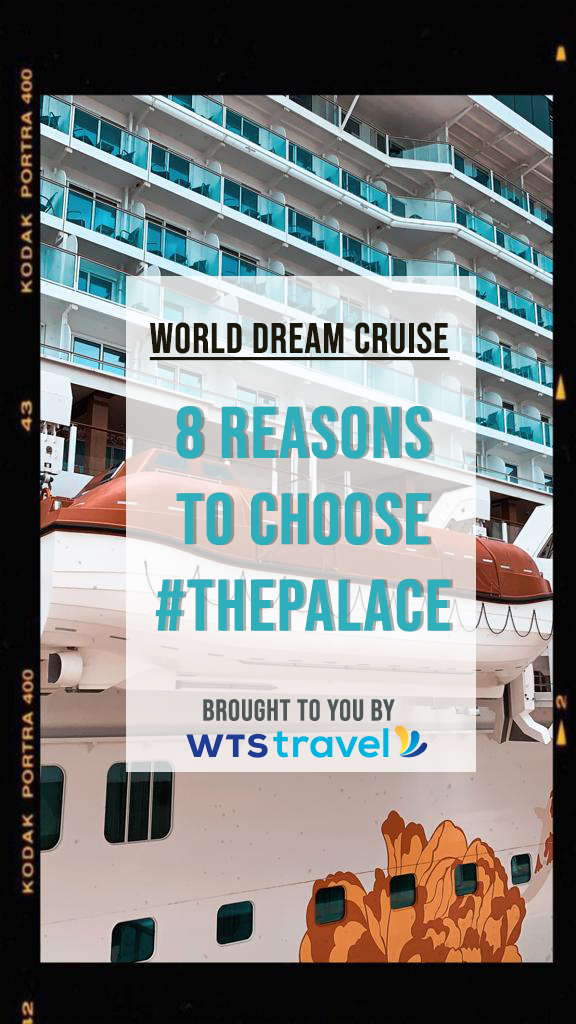 #WorldDream - 8 reasons to choose #ThePalace – an all-suites, ship-within-the ship concept
*Exclusive treatment at the Palace VIP Lounge
*Priority check-in and embarkation
*Complimentary mini bar assortments and premium bath amenities from Etro™
*Enjoy complimentary Wi-Fi throughout your cruise
*Access to exclusive activities, facilities and spaces
*Priority access to the specialty shows
*Priority access to all specialty restaurants
*Set menu entitlements at up to 7 speciality dining restaurants & exclusive daily evening Happy Hour with selected wines, beers, spirits and non-alcoholic beverages
Even better? Your butler will take care of all your needs and wants, and all that you do to enjoy the hassle-free journey.
This is taking your vacay to the next level – only at #ThePalace – an all-suites, ship-within-the ship concept.
Cruise fare fr$599* per person ONLY.
您的豪华体验:
• VIP贵宾休息专区
• 优先登船
• 免费迷你吧及Etro™豪华洗护用品
• 免费无线上网服务
• 优先享用船上设施及服务
• 优先预订表演座位
• 优先预订所有特色餐厅
• 于高达7间特色餐厅享用高级套餐及每天欢乐时光供应的精选葡萄酒,啤酒,高级烈酒,及一系列的非酒精类饮品
Make your reservation TODAY to enjoy the sailing experience on
#ThePalace
!
Call 6466 8558
WhatsApp
https://wa.me/6591166994
Email cruises@wtstravel.com.sg
Join us on Telegram
https://t.me/wtstravel
---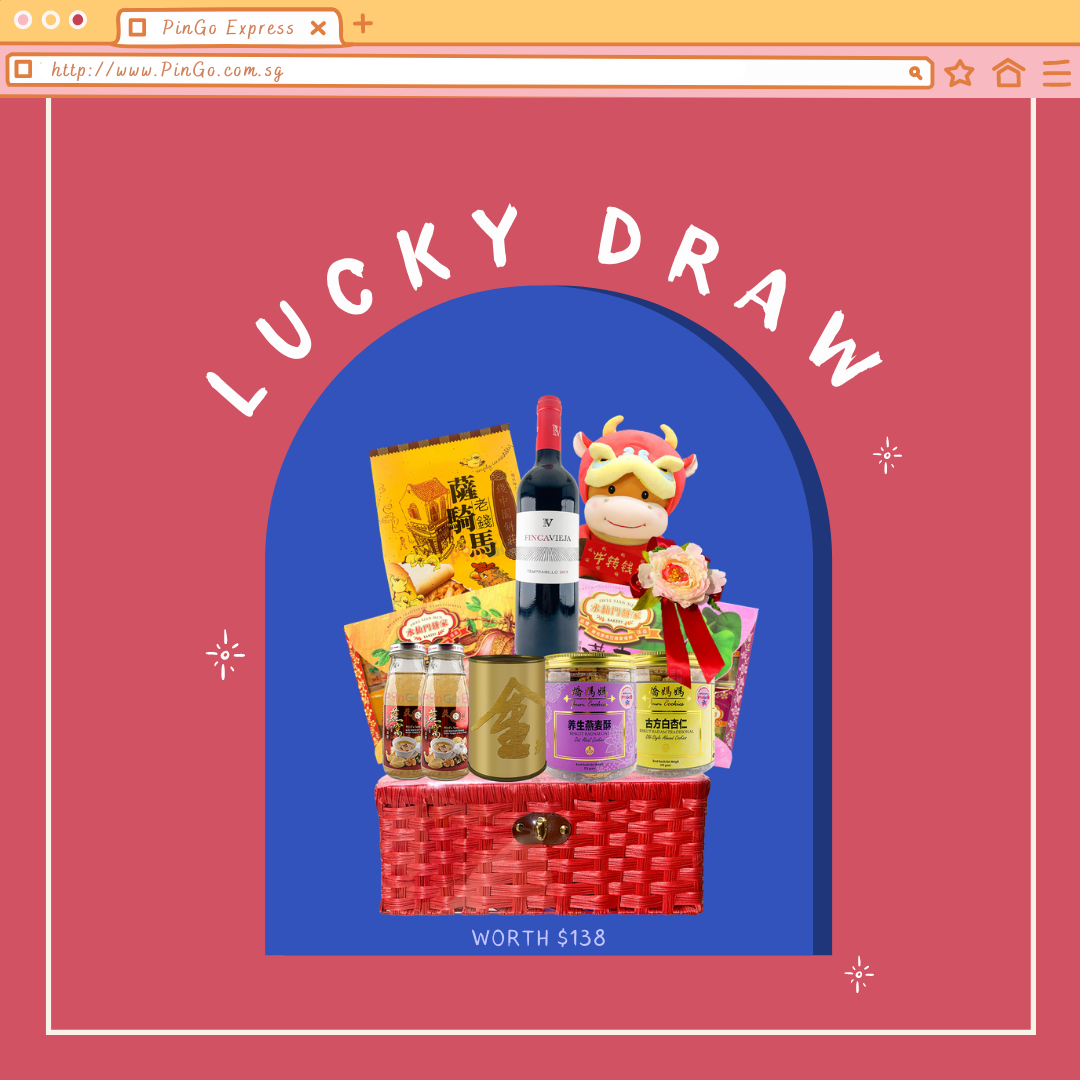 Lucky Draw Prize is worth $138!
🤩
As a way to show our appreciation for your support thus far, we're having a lucky draw and we'll be giving away a hamper (worth $138) to ONE lucky winner! ❤️
To stand a chance to be the lucky winner, all you have to do is:
1. Like & Follow our page
2. Like and share this post (Public)
3. Leave a comment "ILOVEPINGO" and tag 3 friends
It's this simple! For an additional chance of winning, do follow us on our Instagram page @PinGoExpressIG & indicate "FOLLOWED" in the same comment.
🎁 This giveaway will end on 25th March, 8pm. We wish you all the best! ✨
为了感谢大家一路以来对我们的爱戴与支持,我们将会以抽奖的方式送出一个价值$138的精品礼篮。❤️
想要赢取这个精品礼篮, 请:
1. 点赞并追踪我们的页面
2. 点赞和公开分享此帖
3. 在留言处写上 "ILOVEPINGO" 并且tag三个朋友 就这么简单!
如果你有追踪我们Instagram的页面 @PinGoExpressIG,请在同一个留言写上 "追踪" 这样的话被抽中的机率会更高哦!
🎁 截止日期是3月25号,晚上8点。祝你们好运! ✨


---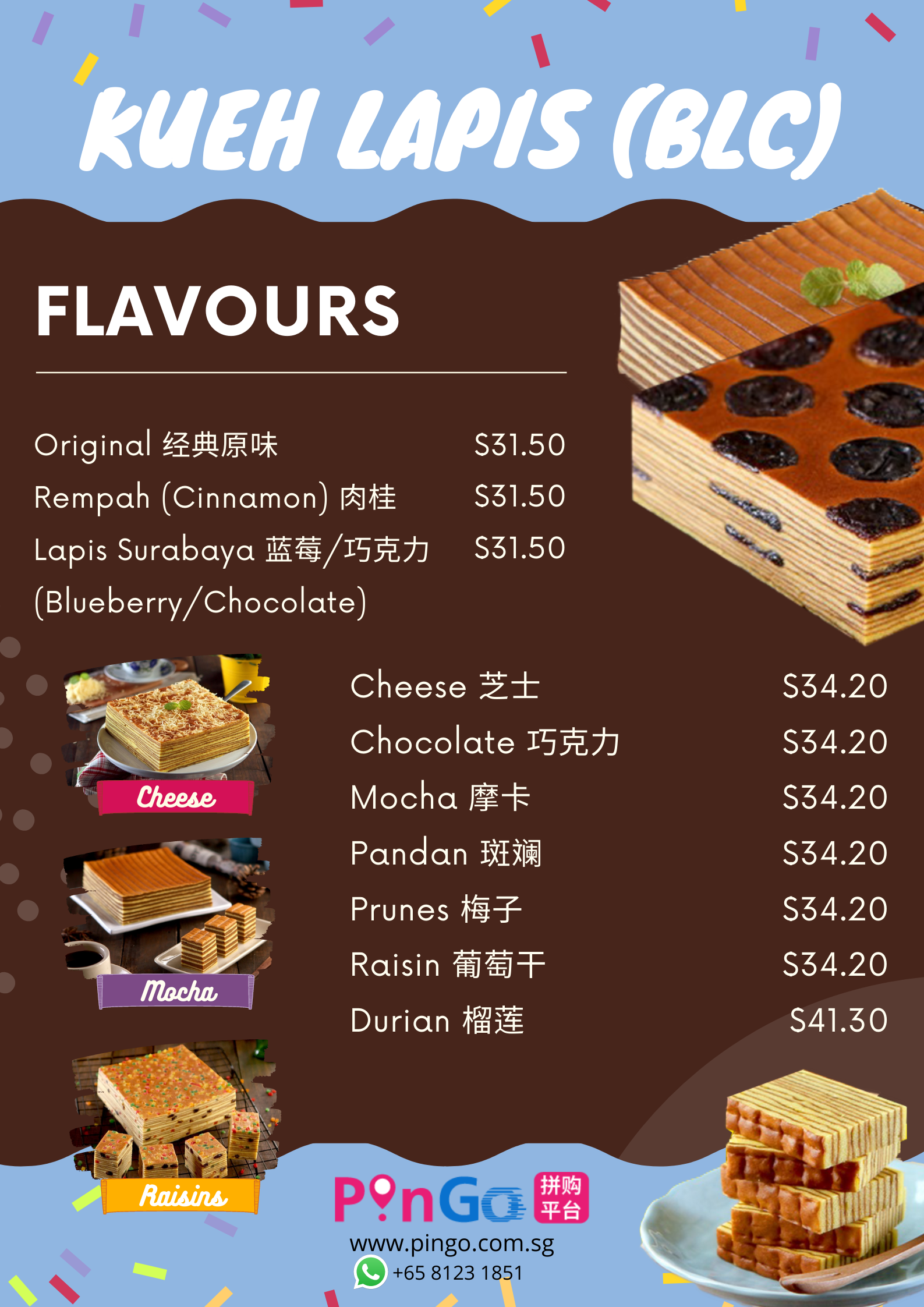 ‍😋💕  [10% OFF for ALL Kueh Lapis, No Min. Spend] 😋💕
Up to 10 DIFFERENT FLAVORS to choose from:
✓ Original - $31.50 (u.p. $35)
✓ Rempah - $31.50 (u.p. $35)
✓ Surabaya Lapis (Chocolate/Blueberry) - $31.50 (u.p. $35)
✓ Prunes - $34.20 (u.p. $38)
✓ Pandan - $34.20 (u.p. $38)
✓ Chocolate - $34.20 (u.p. $38)
✓ Mocha - $34.20 (u.p. $38)
✓ Cheese - $34.20 (u.p. $38)
✓ Raisin – 34.20 (u.p. $38)
✓ Durian - $41.30 (u.p. $45.90)
Every Kueh Lapis comes in 1kg! 🍰 Enjoy free delivery with every $60 spent! 🚐
Order now and get your Kueh Lapis on 27 Mar 2021 (Sat)!  😍
🛒 Shop now at https://pingo.com.sg/collections/cakes/kueh-lapis
📱 Whatsapp to order https://wa.me/6581231851
#BatamKuehLapis #BatamLayerCake #PinGo #Promotion
| Subscribe to WTS Travel Telegram for our latest travel updates, tips and tricks, deals, stories, and anything travel related!   | |
| --- | --- |
We would like to invite you to participate in this customer satisfaction survey. Your feedback will be collated, analysed and presented to improve the overall Customer Service of WTS Travel & Tours Pte Ltd.
*Pictures shown above are for reference only. All promotions, fares, taxes and surcharges shown may be subjected to changes with or without prior notice. Actual sequence of itinerary may deviate or be omitted from above. Please check with our tour consultants. Terms and conditions apply.  

WTS Travel & Tours Pte Ltd Corporate Office
29 First Lok Yang Road, Singapore 629736

WTS Travel Hotline: 6466 8558 | Coach Booking: 6466 7555 | Enquiry Email: enquiries@wtstravel.com.sg 

UNSUBSCRIBE
Please click here if you do not wish to receive any future promotional material.

DISCLAIMER
This message is for the designated recipient only and may contain privileged or confidential information and exempt from disclosure under applicable law and/or may be subject to copyright protection. If you have received it in error, please notify the sender immediately and delete this message. Any other use of the email by you is strictly prohibited. Opinions, conclusions and other information in this message that do not relate to the official business of the company shall be understood as neither given nor endorsed by the company. The company makes no warranties that this message is free from computer virus and the like, and disclaims all liabilities in connection therewith.