Have you claimed your SRV yet?
---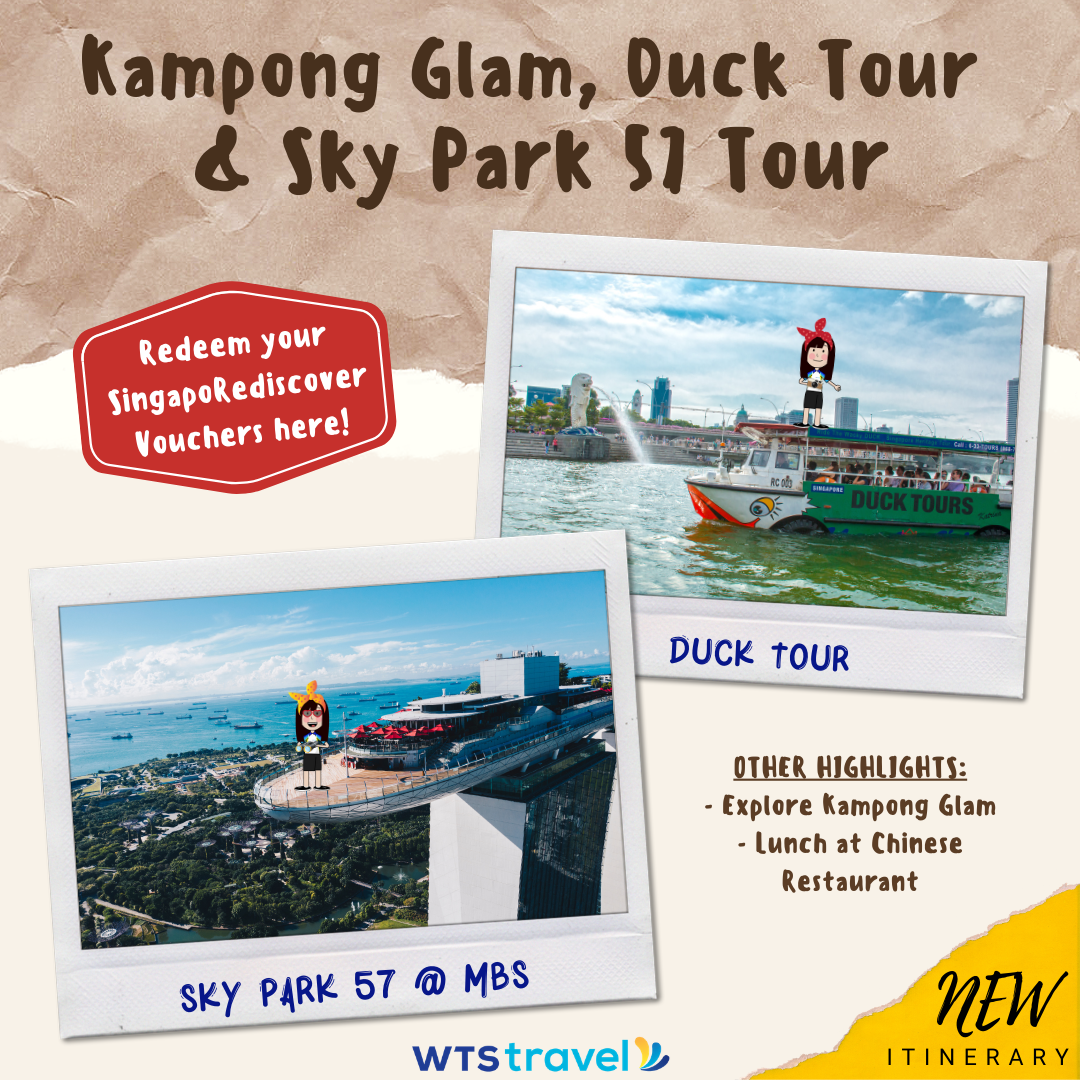 • Experience Kampong Glam, Duck Tour & Sky Park 57 with WTS Travel
•
As the name suggest, the highlights of this full day tour would be our visit to Kampong Glam, Duck Tour & Sky Park 57 at MBS. Lunch is also provided!
Join us and you can anticipate a fun-filled day!
Departure Date: 21 May / 6 June / 11 June / 26 June
*Min 24 pax per group, booking subjected to confirmation.
For further enquiries,
Email
singaporerediscover@wtstravel.com.sg
---
‍Discover the Wonders of Japan

while being in Singapore?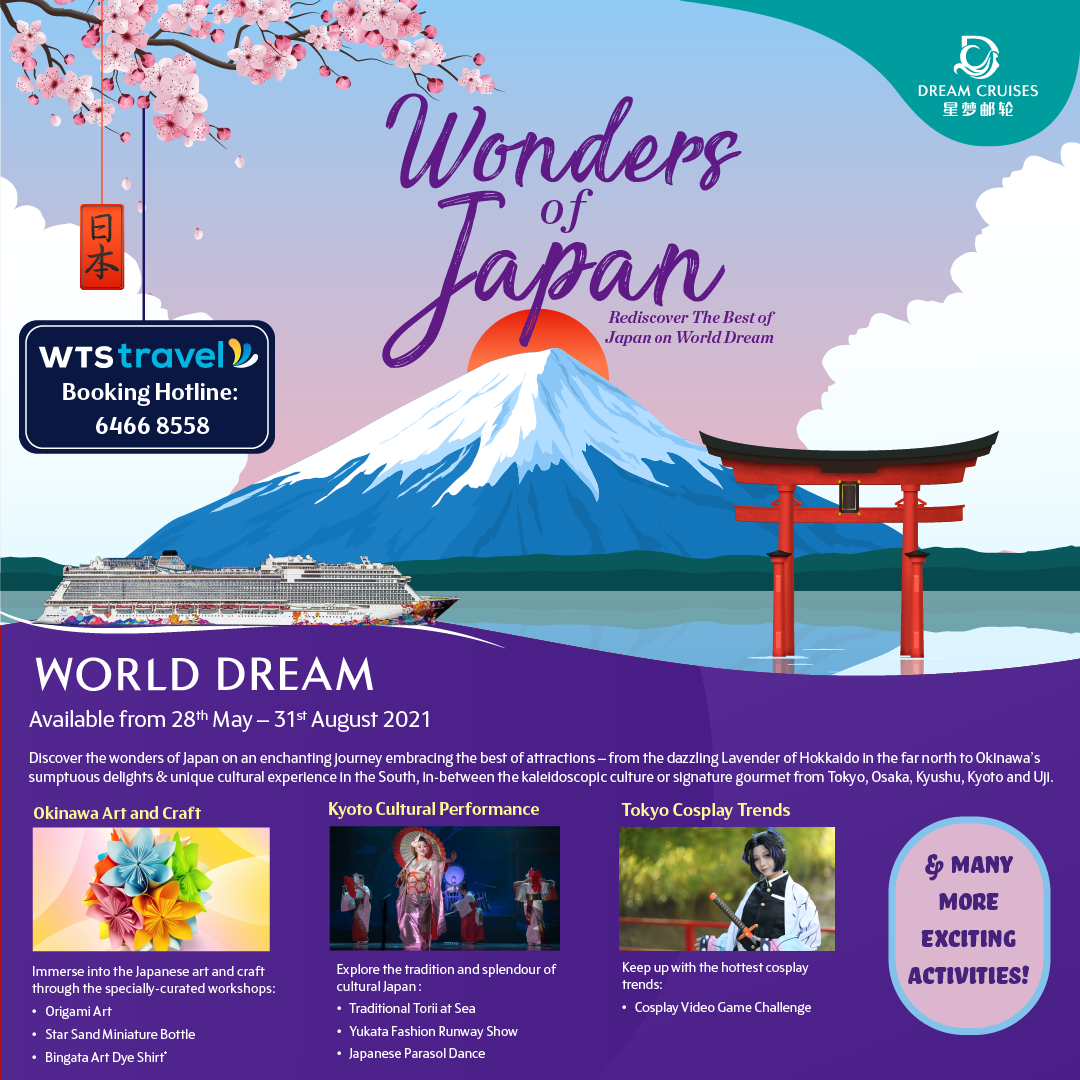 ‍#WorldDream next destination is Japan!
From 28 May to 31 August 2021, Dream Cruises will spice up its Super Seacation cruises aboard World Dream with unique Japanese cultural experiences and gourmet from Hokkaido, Okinawa, Tokyo and Kyoto!
Hop onboard
#WorldDream
to rediscover the Wonders of Japan!
5月28日至8月31日,星梦邮轮 让您的海上假期添上丰富的色彩。带您探索日本北部迷人的北海道薰衣草、日本南部冲绳的手工文化、日本中部东京,大阪,九州,京都和宇治的文化表演及特色美食!
日本多元之美,尽在【世界梦号】,现在就预订以体验夏日的和风世界
Don't wait. Make your booking TODAY!
Call 6466 8558
WhatsApp
https://wa.me/6591166994
Email cruises@wtstravel.com.sg
---

---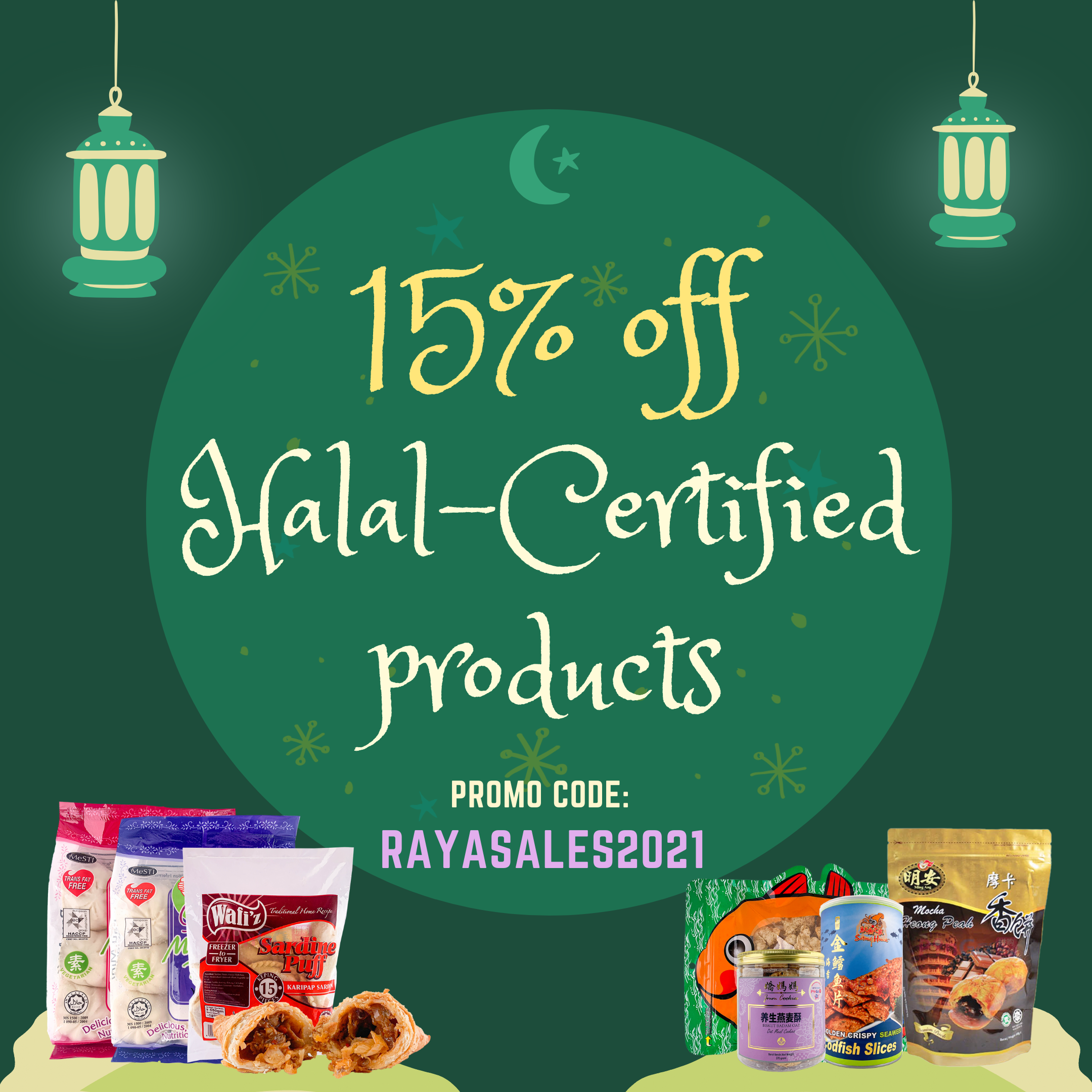 Enjoy 15% off Halal-Certified Products!
🤩
We have put up nearly 100 products on sale to celebrate the special occasion with all our lovely customers! Order the yummy handmade puffs, fritters, dim sum, buns, snacks, beverages and many more to share the joy with your loved ones!
Enter promo code 𝗥𝗔𝗬𝗔𝗦𝗔𝗟𝗘𝗦𝟮𝟬𝟮𝟭 upon check out to enjoy the discount with no min. purchase.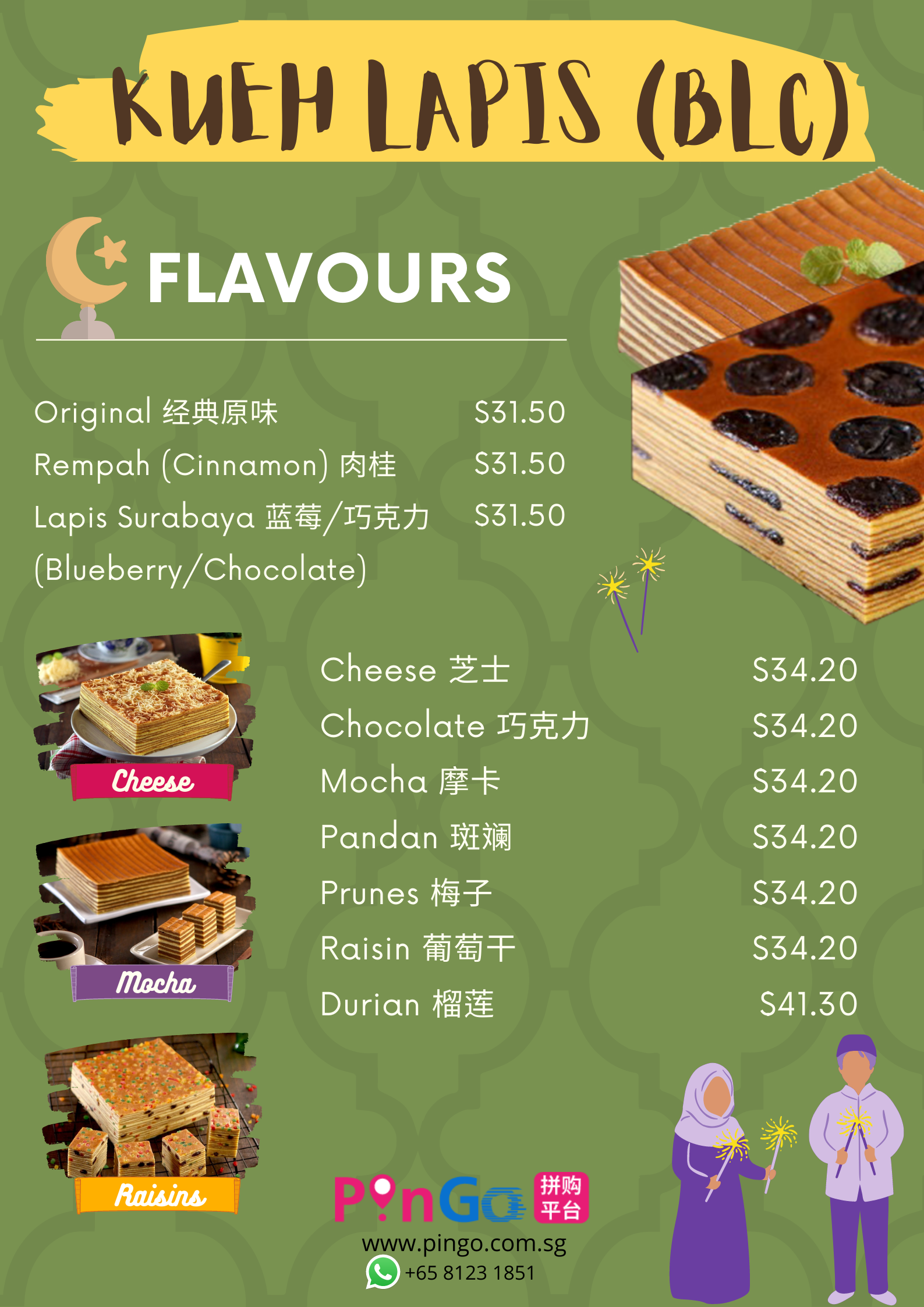 [HARI RAYA PROMO!
]
No Hari Raya celebration is complete without the irresistible Kueh Lapis. Enjoy 10% OFF for ALL Kueh Lapis with No Min. Spend!
10 DIFFERENT FLAVORS to choose from:
✓ Original - $31.50 (u.p. $35)
✓ Rempah - $31.50 (u.p. $35)
✓ Surabaya Lapis (Chocolate/Blueberry) - $31.50 (u.p. $35)
✓ Prunes - $34.20 (u.p. $38)
✓ Pandan - $34.20 (u.p. $38)
✓ Chocolate - $34.20 (u.p. $38)
✓ Mocha - $34.20 (u.p. $38)
✓ Cheese - $34.20 (u.p. $38)
✓ Raisin – 34.20 (u.p. $38)
✓ Durian - $41.30 (u.p. $45.90)
Every Kueh Lapis comes in 1kg!
Enjoy free delivery with every $60 spent!
Order now and get your Kueh Lapis on 15 May 2021 (Sat)!
Just in time to celebrate this special occasion!
| Subscribe to WTS Travel Telegram for our latest travel updates, tips and tricks, deals, stories, and anything travel related!   | |
| --- | --- |
We would like to invite you to participate in this customer satisfaction survey. Your feedback will be collated, analysed and presented to improve the overall Customer Service of WTS Travel & Tours Pte Ltd.
*Pictures shown above are for reference only. All promotions, fares, taxes and surcharges shown may be subjected to changes with or without prior notice. Actual sequence of itinerary may deviate or be omitted from above. Please check with our tour consultants. Terms and conditions apply.  

WTS Travel & Tours Pte Ltd Corporate Office
29 First Lok Yang Road, Singapore 629736

WTS Travel Hotline: 6466 8558 | Coach Booking: 6466 7555 | Enquiry Email: enquiries@wtstravel.com.sg 

UNSUBSCRIBE
Please click here if you do not wish to receive any future promotional material.

DISCLAIMER
This message is for the designated recipient only and may contain privileged or confidential information and exempt from disclosure under applicable law and/or may be subject to copyright protection. If you have received it in error, please notify the sender immediately and delete this message. Any other use of the email by you is strictly prohibited. Opinions, conclusions and other information in this message that do not relate to the official business of the company shall be understood as neither given nor endorsed by the company. The company makes no warranties that this message is free from computer virus and the like, and disclaims all liabilities in connection therewith.