🎉 Super Seacation 🎉
---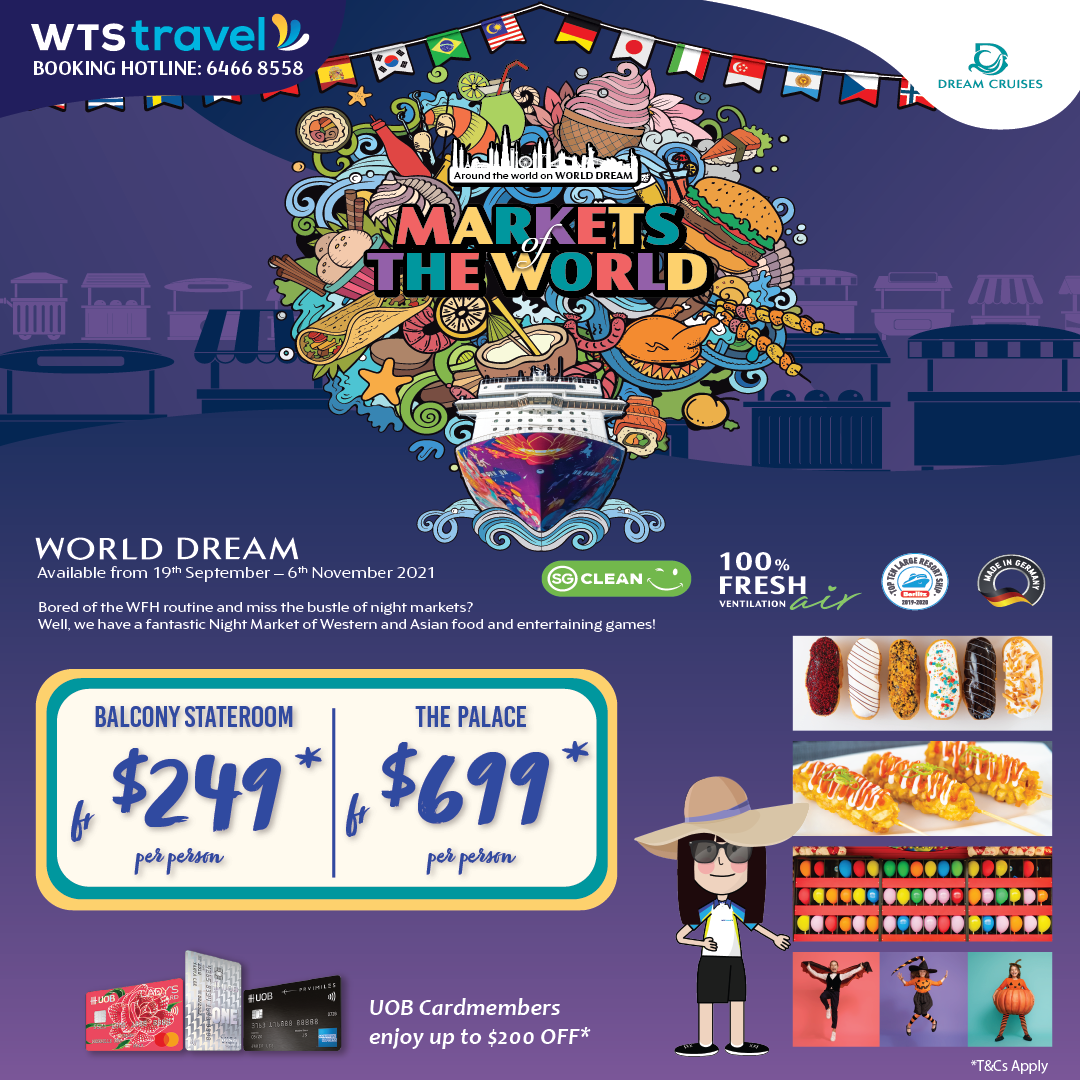 Head to the bustling and vibrant night market on your next SuperSeacation onboard
#WorldDream
! There will be a fantastic Night Market of Western and Asia food and
entertaining games onboard World Dream from 19 Sep to 6 Nov 21, only
from $249* (Balcony)/$699* (Palace)!
Food*
WIth both International and Asian Stalls, enjoy the never-before-seen fusion Western cuisine & mouthwatering Asian delights.
Selfie & Games*
Have a fun night playing some classic Night Market games booths and don't miss to take the selfies with the creative decorations.
Special Celebrations*
Explore all the special days of the year that will interest your families and friends:
• Mid-Autumn Celebrations (19, 22 Sep 21 Sailings)
• Oktoberfest (26 Sep / 1, 3, 10 Oct 21 Sailings)
• Western Australia Experience (15, 17, 20, 22, 24, 27, 29 Oct 21 Sailings)
• Halloween Adventure (31 Oct 21 Sailing)
Plus:
• Antigen Rapid Test Included*
• "Cruise As You Wish": Flexibility to cancel up to 48 hours prior to departure at no charge*
Excited yet? Simply pick a date and make your booking TODAY with UOB Card to
save up to $200*
per Balcony Stateroom!
*Terms & Conditions Apply
Call 6466 8558
WhatsApp
https://wa.me/6591166994
Email cruises@wtstravel.com.sg
Join us on Telegram
https://t.me/wtstravel
---
---

Mid-Autumn Festival is coming! 🥮
Mooncakes are traditionally eaten during Mid-Autumn Festival because the
roundness of the mooncakes symbolizes reunion and happiness. 

From traditional mooncakes to durian snowskin mooncake,
PinGo offers a wide array of mooncakes this Mid-Autumn Festival.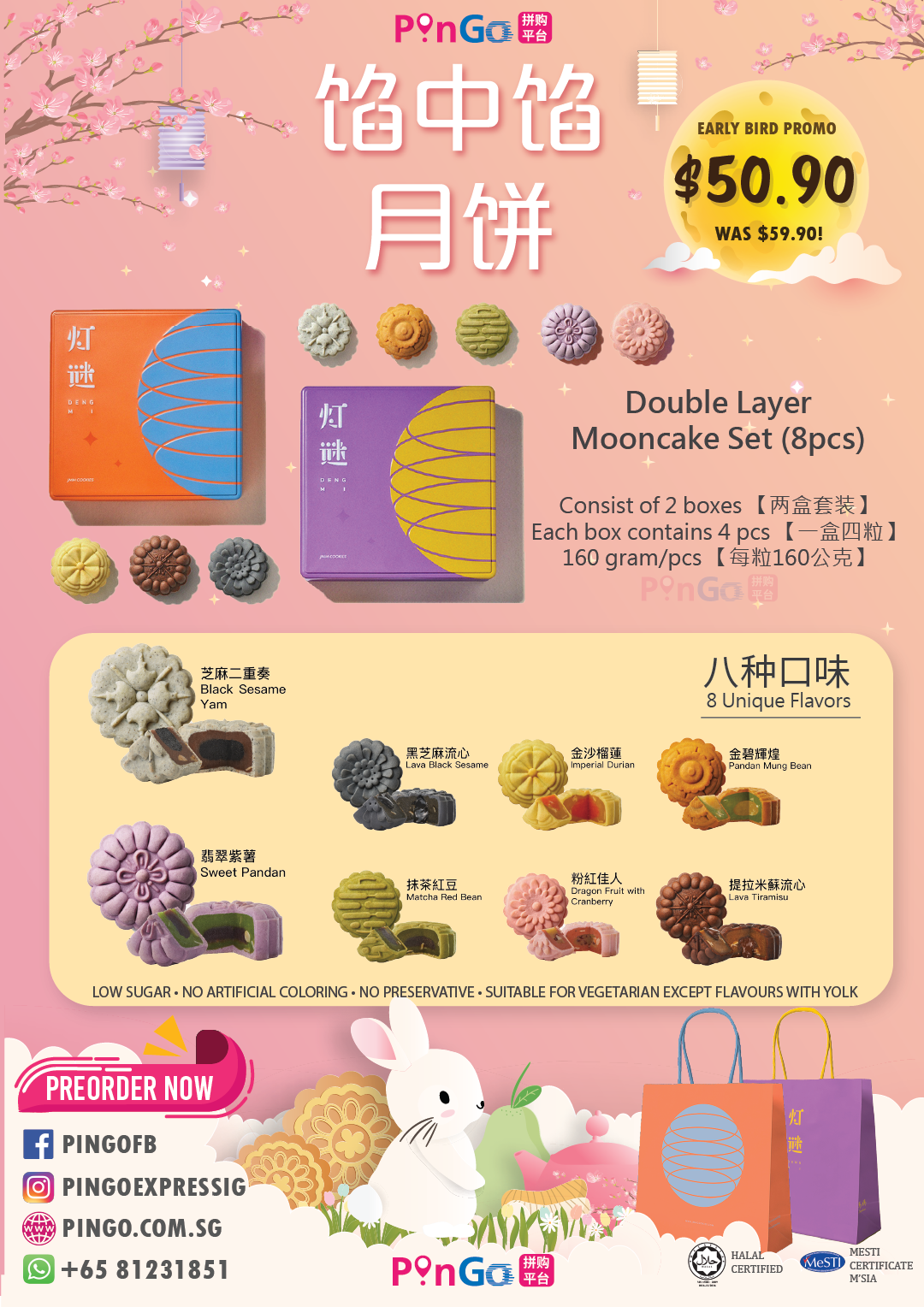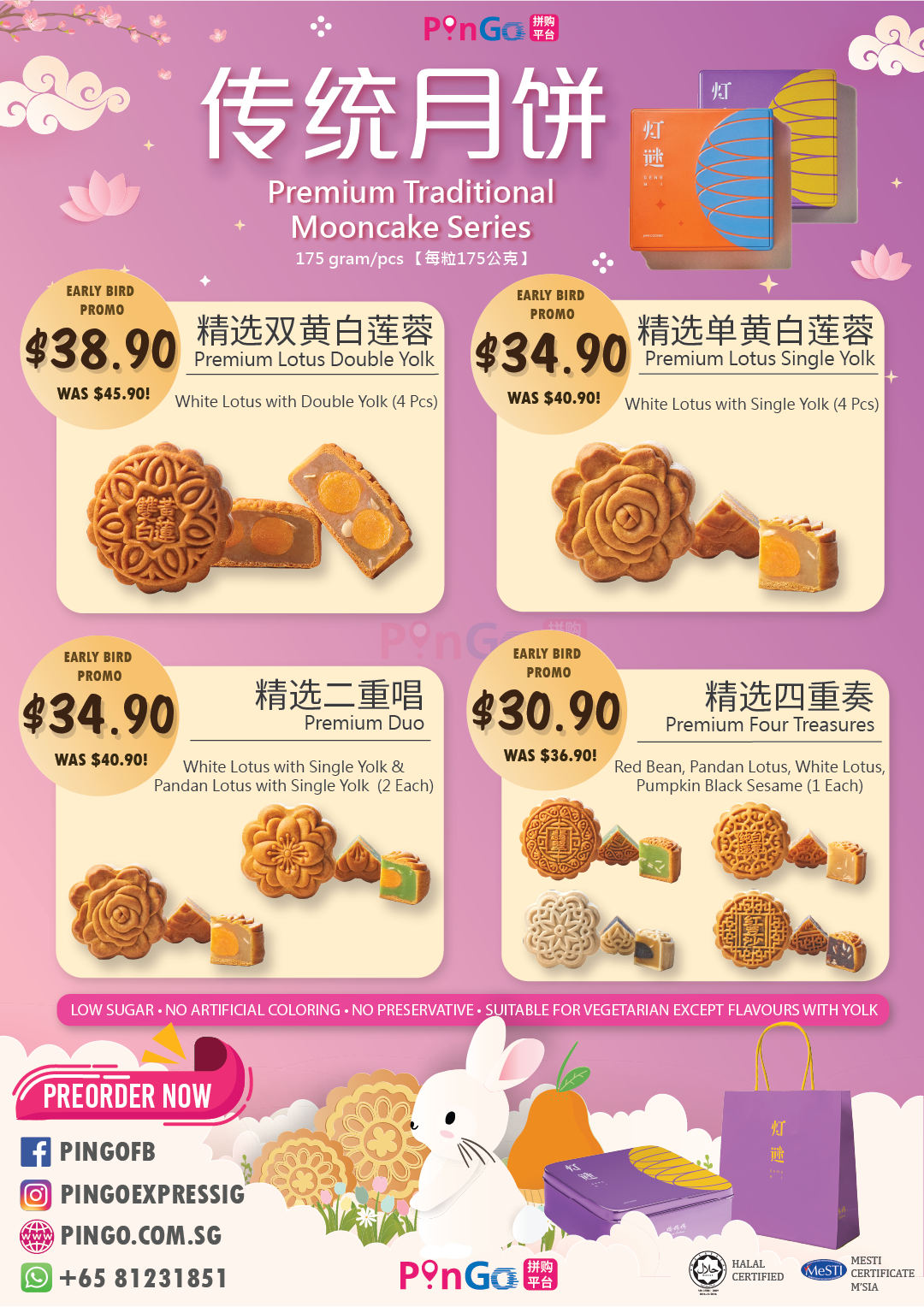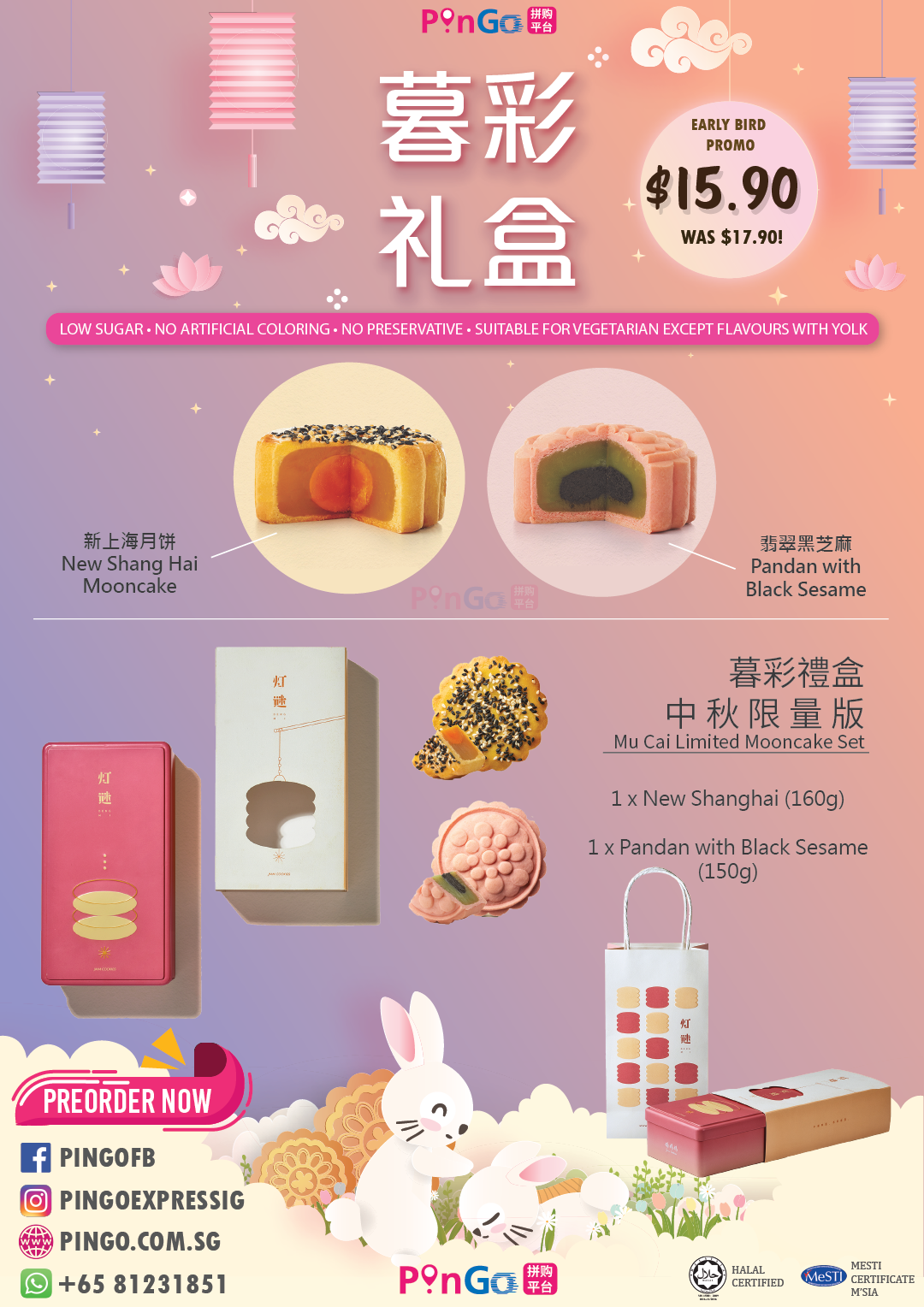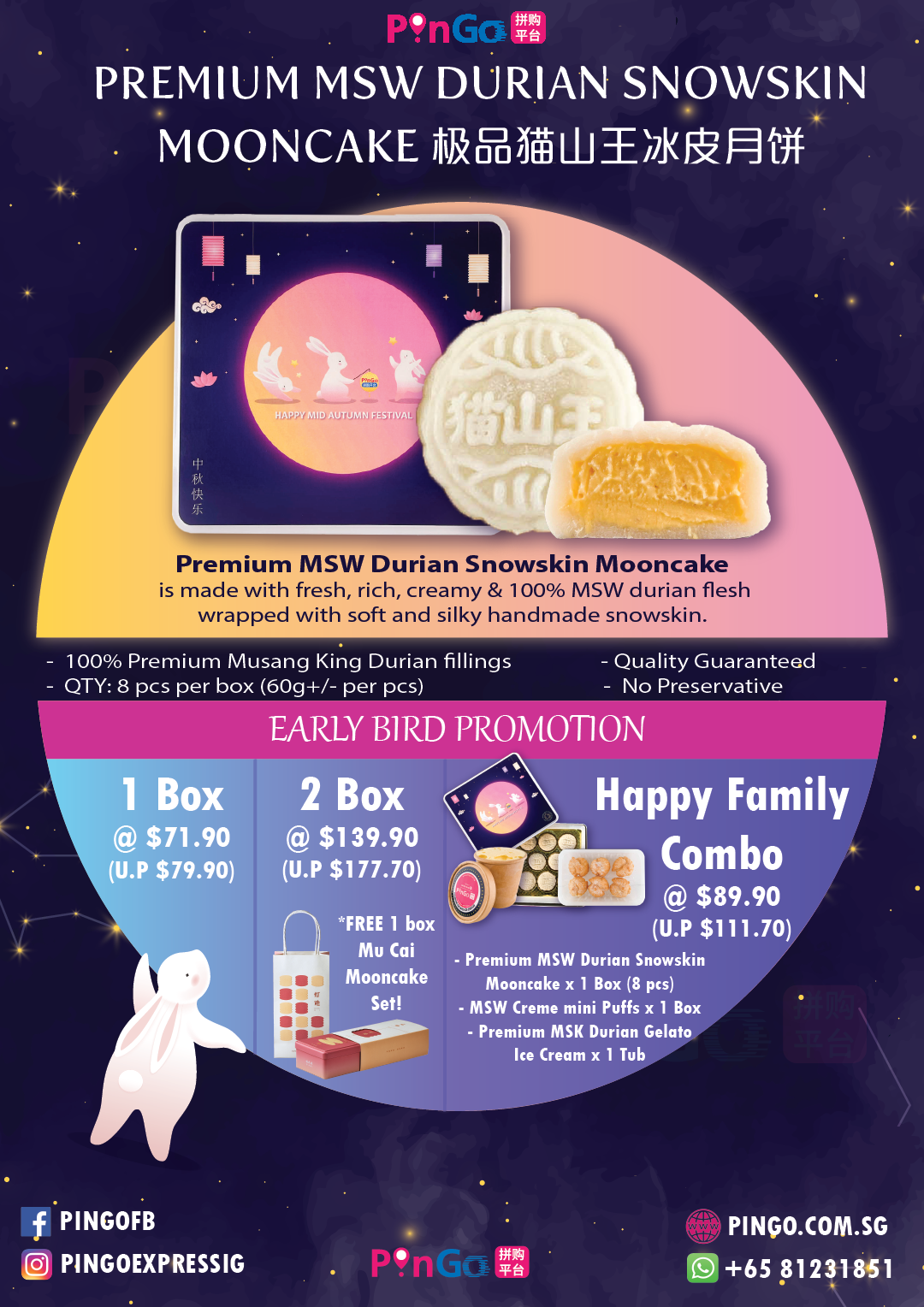 Lastly, this is our exclusive Premium MSW Durian Snowskin Mooncake
Filled with 100% Premium MSW Durian fillings, it's perfect for durian lovers.
Get yours now & enjoy our Early Bird Promotion!
Psst, each box comes with a classy cooler bag too.
FREE DELIVERY with every purchase!
Whatsapp to order
https://wa.me/6581231851
| Subscribe to WTS Travel Telegram for our latest travel updates, tips and tricks, deals, stories, and anything travel related!   | |
| --- | --- |
We would like to invite you to participate in this customer satisfaction survey. Your feedback will be collated, analysed and presented to improve the overall Customer Service of WTS Travel & Tours Pte Ltd.
*Pictures shown above are for reference only. All promotions, fares, taxes and surcharges shown may be subjected to changes with or without prior notice. Actual sequence of itinerary may deviate or be omitted from above. Please check with our tour consultants. Terms and conditions apply.  

WTS Travel & Tours Pte Ltd Corporate Office
29 First Lok Yang Road, Singapore 629736

WTS Travel Hotline: 6466 8558 | Coach Booking: 6466 7555 | Enquiry Email: enquiries@wtstravel.com.sg 

UNSUBSCRIBE
Please click here if you do not wish to receive any future promotional material.

DISCLAIMER
This message is for the designated recipient only and may contain privileged or confidential information and exempt from disclosure under applicable law and/or may be subject to copyright protection. If you have received it in error, please notify the sender immediately and delete this message. Any other use of the email by you is strictly prohibited. Opinions, conclusions and other information in this message that do not relate to the official business of the company shall be understood as neither given nor endorsed by the company. The company makes no warranties that this message is free from computer virus and the like, and disclaims all liabilities in connection therewith.