Are you ready to TRAVEL?   
---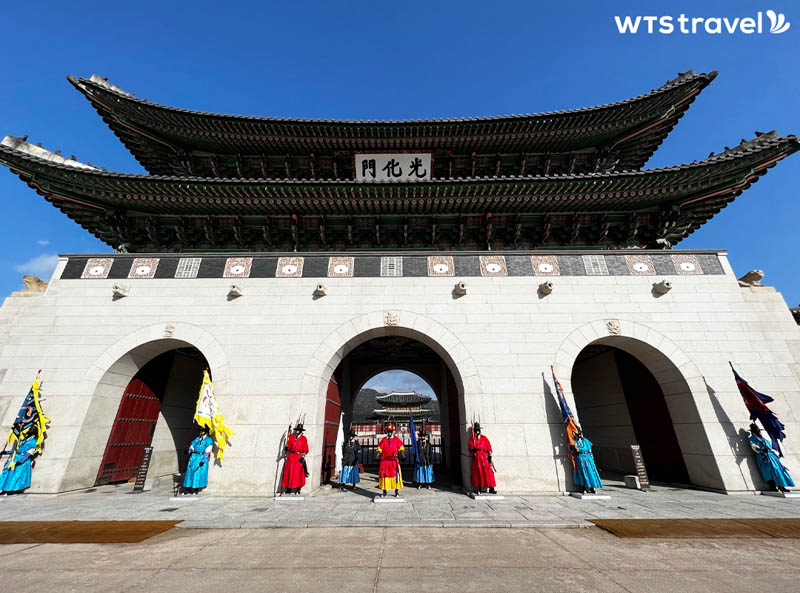 ‍    Did you follow us when we were in Korea? 
‍Catch our on-the-go updates when we were there!
Head over to Instagram highlights to watch more:
---
‍Vaccinated Travel Lanes (VTL) ✈️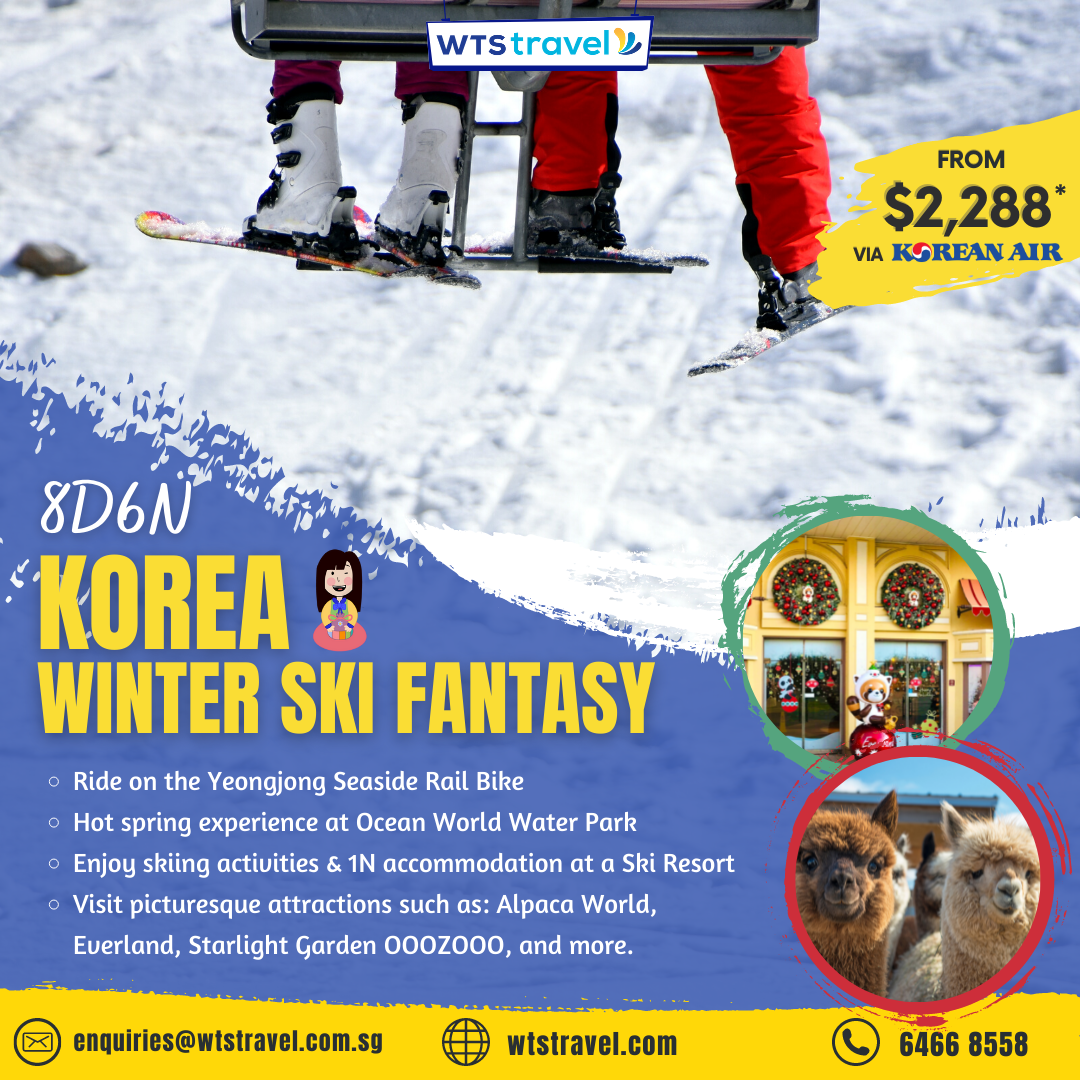 ‍[NEW IN!]
| Come with us on our 8D6N Korea Winter Ski Fantasy fr only $2,288!
Snap away & ski away this holiday!
Book early to enjoy further discounts.
View full itinerary here:
https://www.wtstravel.com/korea/
VTL flights
Smaller group sizes
PCR tests in Korea are included
Complimentary WTS care package
Join us now!
Call 6466 8558
Join us on Telegram
https://t.me/wtstravel
---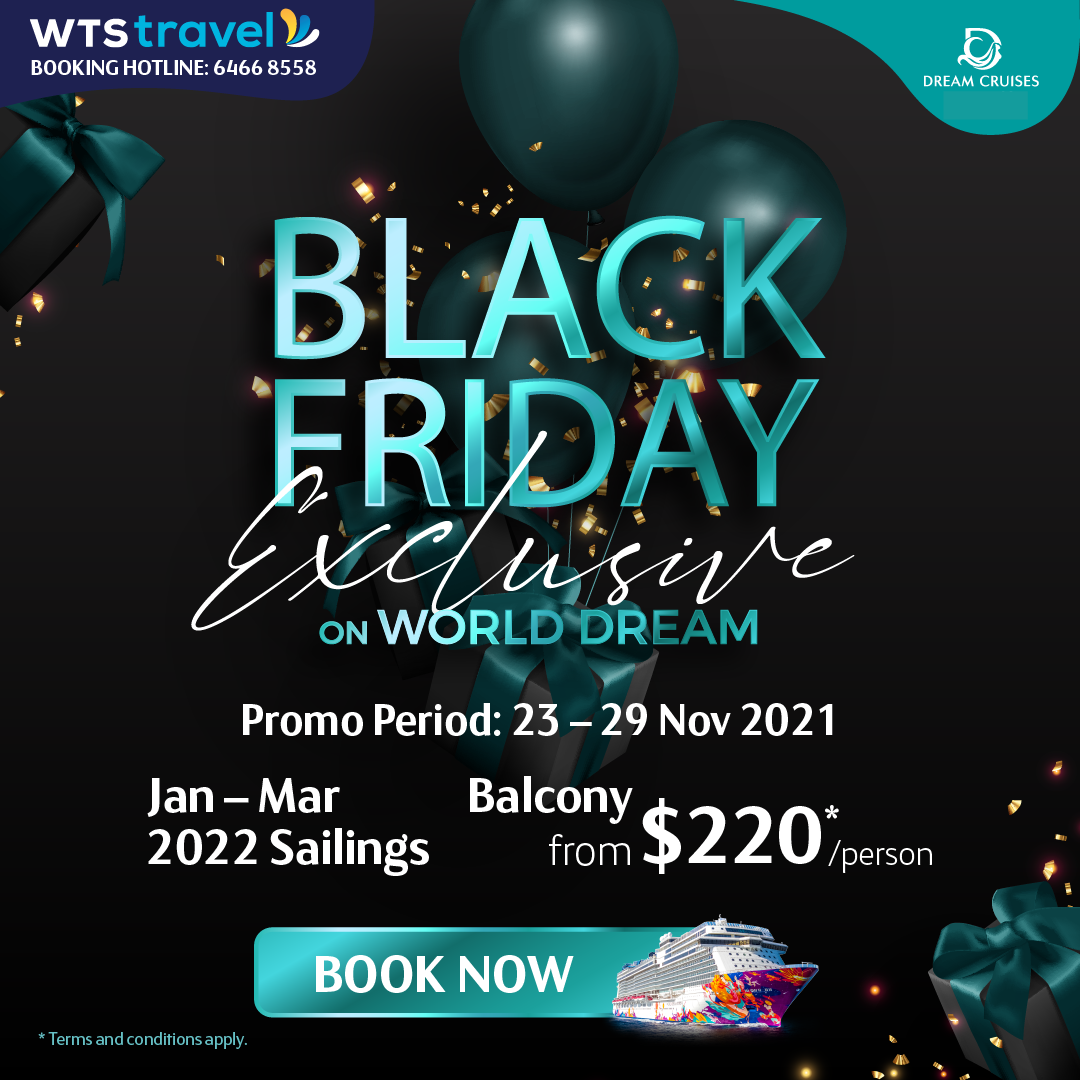 Dream Cruises Black Friday Sale
Missed out the 11.11 Sale? Well, fret not. Here's another chance to bag that SuperSeacation TODAY! Balcony Stateroom on World Dream starts from $220* per person.
Limited time offer, book by 29 Nov for selected sailings from 02 Jan – 30 Mar 22.
Plus:
• Antigen Rapid Test Included*
• "Cruise As You Wish": Flexibility to cancel up to 48 hours prior to departure at no charge*
*Terms & Conditions Apply
[
星梦邮轮 黑色星期五 优惠
]
限时优惠露台可房每人只需$220*起, 指定出发日期限于1月2日至3月30日2022年
客房有限,促销截止于 11月29日。
包含:
• COVID-19 抗原快速检测*
• 「随心出游」: 旅客可于启航至少 48 小时前更改或取消行程, 旅客已付之费用将获全额退回至邮轮信用额度*
Call 6466 8558
Email cruises@wtstravel.com.sg
Enquiry Form
https://wtsit.typeform.com/to/NclW1W
Join us on Telegram
https://t.me/wtstravel
---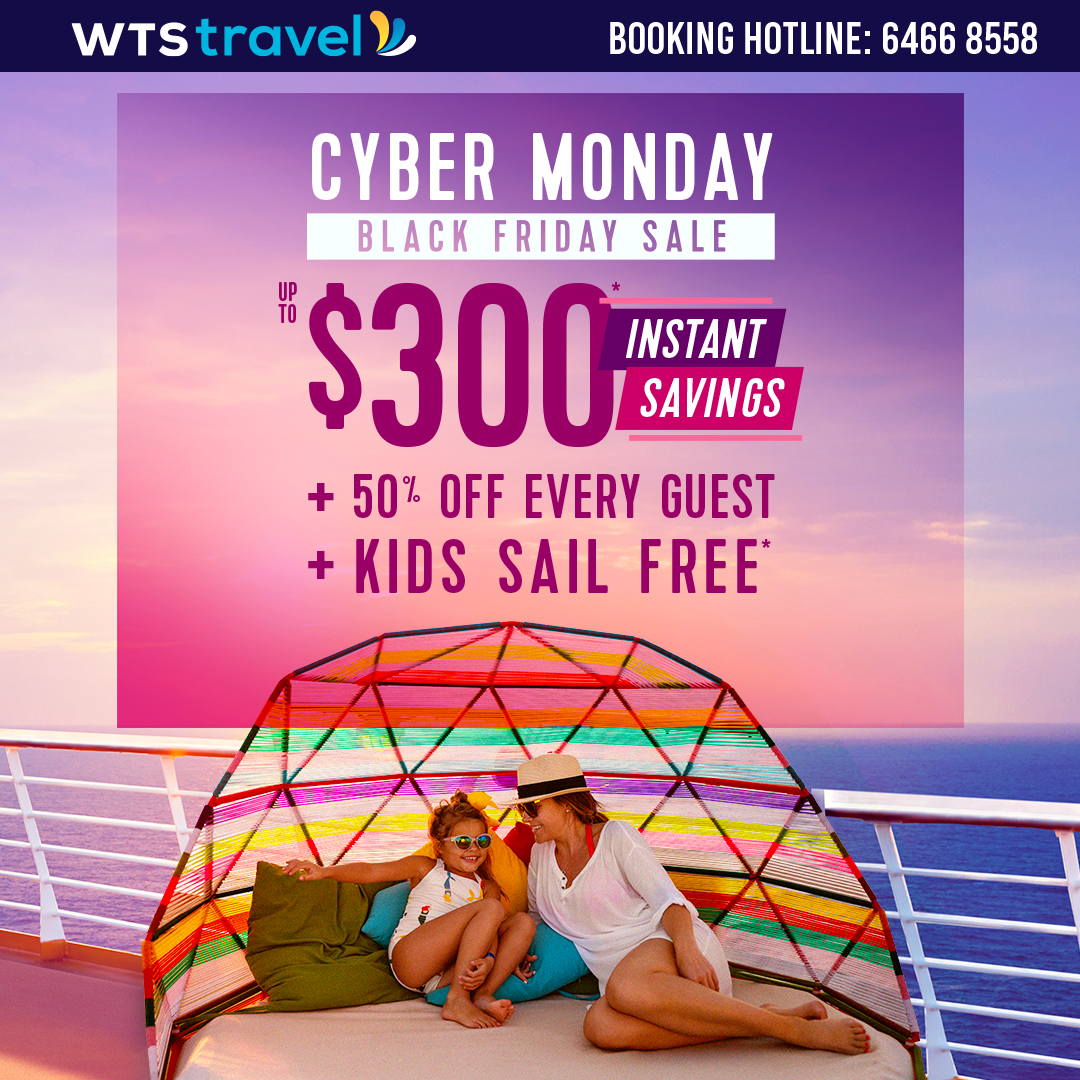 Black Friday & Cyber Monday Sale
Book NOW to enjoy the irresistible Black Friday & Cyber Monday deals aboard Quantum of the Seas. What are you waiting for?
Hurry! Limited cabins available.
黑色星期五以及网络星期一特卖会
趁着黑色星期五及网络星期一特别优惠期间,现在马上预订海洋量子号海上假期以节省更多。
Call 6466 8558
Email cruises@wtstravel.com.sg
Join us on Telegram
https://t.me/wtstravel

| Subscribe to WTS Travel Telegram for our latest travel updates, tips and tricks, deals, stories, and anything travel related!   | |
| --- | --- |
We would like to invite you to participate in this customer satisfaction survey. Your feedback will be collated, analysed and presented to improve the overall Customer Service of WTS Travel & Tours Pte Ltd.
*Pictures shown above are for reference only. All promotions, fares, taxes and surcharges shown may be subjected to changes with or without prior notice. Actual sequence of itinerary may deviate or be omitted from above. Please check with our tour consultants. Terms and conditions apply.  

WTS Travel & Tours Pte Ltd Corporate Office
29 First Lok Yang Road, Singapore 629736

WTS Travel Hotline: 6466 8558 | Coach Booking: 6466 7555 | Enquiry Email: enquiries@wtstravel.com.sg 

UNSUBSCRIBE
Please click here if you do not wish to receive any future promotional material.

DISCLAIMER
This message is for the designated recipient only and may contain privileged or confidential information and exempt from disclosure under applicable law and/or may be subject to copyright protection. If you have received it in error, please notify the sender immediately and delete this message. Any other use of the email by you is strictly prohibited. Opinions, conclusions and other information in this message that do not relate to the official business of the company shall be understood as neither given nor endorsed by the company. The company makes no warranties that this message is free from computer virus and the like, and disclaims all liabilities in connection therewith.