Happy Lunar New Year! 🐯
---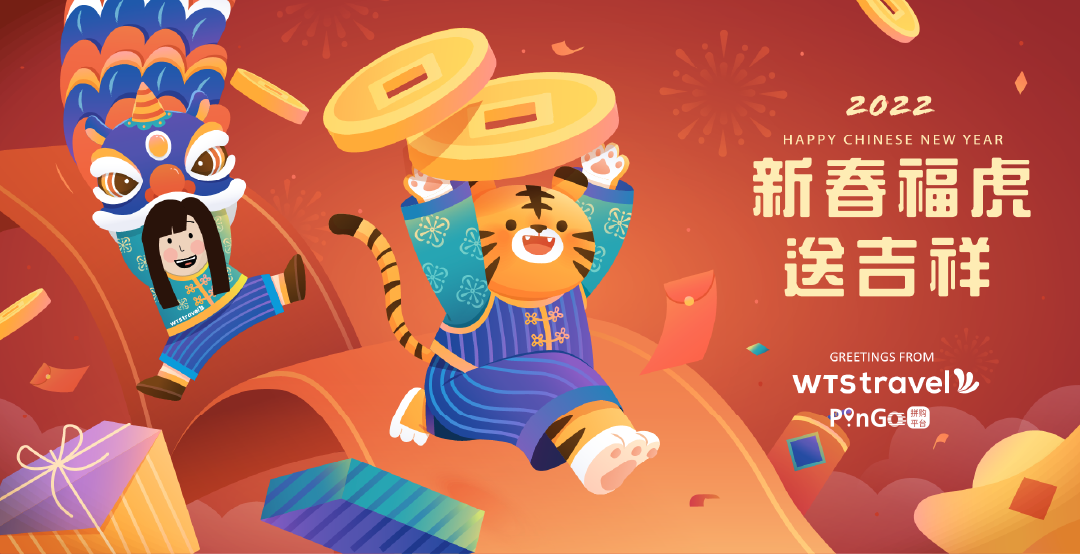 Everyone at WTS Travel would like to say,
Happy Chinese New Year! 🧧 
贵宾旅运在此祝福大家农历新年快乐!🧧
这个虎年 祝您五虎臨門,虎年行大運!🐯 
---
‍[Notice] Revised Operating Hours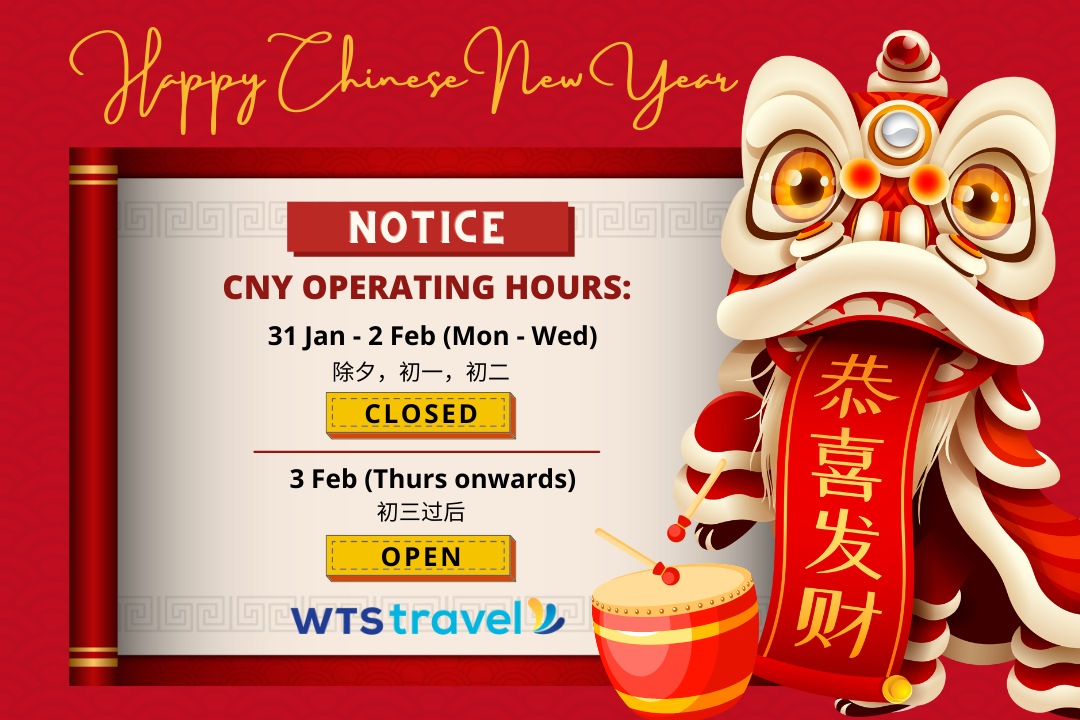 ‍[NOTICE] 
Kindly take note of WTS Travel's revised operating hours during the Lunar New Year season! Happy Chinese New Year! 🍊🍊
[通知]
请留意我们农历新年期间的营业时间调整!新年快乐!🍊🍊

---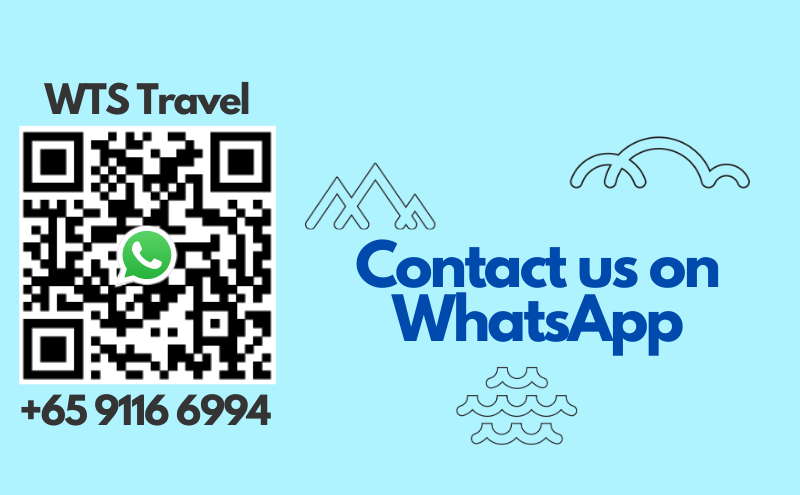 ---
| Subscribe to WTS Travel Telegram for our latest travel updates, tips and tricks, deals, stories, and anything travel related!   | |
| --- | --- |
We would like to invite you to participate in this customer satisfaction survey. Your feedback will be collated, analysed and presented to improve the overall Customer Service of WTS Travel & Tours Pte Ltd.
*Pictures shown above are for reference only. All promotions, fares, taxes and surcharges shown may be subjected to changes with or without prior notice. Actual sequence of itinerary may deviate or be omitted from above. Please check with our tour consultants. Terms and conditions apply.  

WTS Travel & Tours Pte Ltd Corporate Office
29 First Lok Yang Road, Singapore 629736

WTS Travel Hotline: 6466 8558 | Coach Booking: 6466 7555 | Enquiry Email: enquiries@wtstravel.com.sg 

UNSUBSCRIBE
Please click here if you do not wish to receive any future promotional material.

DISCLAIMER
This message is for the designated recipient only and may contain privileged or confidential information and exempt from disclosure under applicable law and/or may be subject to copyright protection. If you have received it in error, please notify the sender immediately and delete this message. Any other use of the email by you is strictly prohibited. Opinions, conclusions and other information in this message that do not relate to the official business of the company shall be understood as neither given nor endorsed by the company. The company makes no warranties that this message is free from computer virus and the like, and disclaims all liabilities in connection therewith.